Stay Energised and Keep Hydrated the Natural Way
AMPED Hydrate is a refreshing sports drink designed to help athletes stay hydrated and achieve their personal best during exercise. It replenishes the electrolytes and nutrients that you need to keep in peak physical shape before, during, and after your workout using only safe and natural ingredients.
Product Overview
Re-energize and Re-hydrate
During physical activity, your body loses essential vitamins, electrolytes, and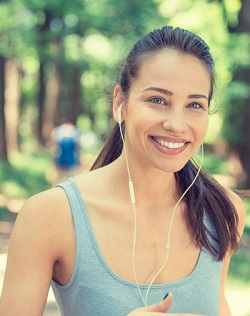 perhaps most importantly, water. You can lose litres of water through perspiration when exercising, which can lead to fatigue, cramping, and more serious health concerns.
AMPED Hydrate is scientifically formulated to help athletes give their best performance each time they step out of the house and onto the playing field. It's part of the Isagenix UK line of AMPED products, which are designed to help you power through your most intense workouts and recover faster afterwards.
AMPED Hydrate may help you to maintain a balance of both hydration and electrolytes. Enriched with vitamin C along with B-complex vitamins, and salts, AMPED Hydrate refreshes and replenishes your body's electrolytes to keep you going strong for longer.
A specially formulated glycogen complex in AMPED Hydrate also helps to keep your working at full capacity by delivering optimal levels of carbohydrates as you work. Isagenix uses no artificial colours, flavours, or sweeteners in its line of AMPED products.
Key Facts
Prevent cramping and recover quickly
Vitamins C, B-complex vitamins and a specialised blend of fast-absorbing carbs help to keep your body hydrated and functioning at peak levels, replenishing water and nutrients that you lose during exercise.
Enjoy natural fruit flavour
You won't find any harmful additives or artificial ingredients in AMPED Hydrate. Its delicious orange flavour is all-natural, and it doesn't use any harsh stimulants such as caffeine or ephedrine.
Rehydrate anytime, anywhere
Convenient stick packets allow you to mix up a delicious sports drink whenever and wherever you want. Have a glass at home, or pour it into a water bottle and have a drink while on the go.
Free of gluten, soy, dairy, and meat products
Whether you're gluten-free, allergic to soy, lactose intolerant or a vegetarian, AMPED hydrate is safe for consumption.
Pricing
Buy Retail:
No Membership Fees. Order Directly from Isagenix at Low Retail Prices
Fast Shipping, Genuine Products, Great Service & 30-Day Product Money Back Guarantee (on your 1st order)
24 ct Sticks: £33.34
Sign-up & Save:
Join as a Preferred Customer on Autoship to receive the lowest prices
Membership Fee:
£22.80 per year(or £34.80 if autoship not selected)
Product Pricing:
24 ct Sticks: £25.00
How to Use
Directions for Use
Prepare an energy-boosting drink by combining one packet with a glass (16 ounces) of fresh, filtered water. Enjoy before, during, or after your workout.
Flavours
Available in a refreshing juicy orange flavor.
Ordering Options
Available in boxes containing 24 packets of powdered mix.
Ingredients
You can find all of the ingredients here.
Order Online
Stay hydrated during your daily workout by purchasing AMPED Hydrate online today.
Or Call Us On: 0207 1755 684