Get Balanced Nutrition in a Convenient Meal Replacement Shake
Whether you want to lose or simply maintain your weight, IsaLean Shakes are an easy and convenient way to stay on track. Each flavourful shake contains complete nutrition without fillers or artificial additives. With IsaLean Shakes, you're in control of your weight and your health.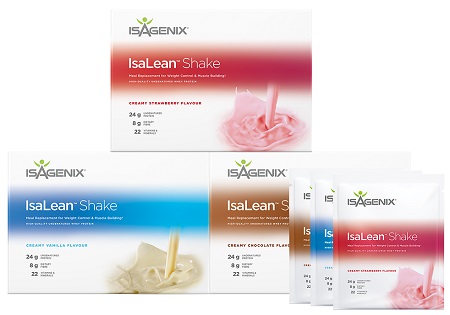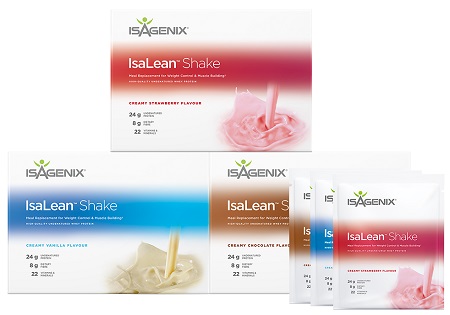 Product Overview
Convenience Meets Healthy Eating
IsaLean Shakes are a simple solution to healthy eating on-the-go. Mix your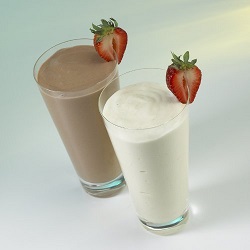 favourite flavour shake with water for a smooth and easy to blend drink. If bulking up is your goal, blend in fruits or milk for added caloric support.
Single-serve packets make mixing your shake quick and easy. Quality nutrition makes each shake a complete meal that supports your active lifestyle. If you're on the go and don't have time for meal prep, or are trying to resist junk food temptation, IsaLean Shakes are the solution.
With each packet comes a hefty 8 gram serving of fibre and 24 grams of protein. With essential carbohydrates, healthy fat, and naturally sourced flavours and colours, IsaLean Shakes offer a balanced meal in beverage form.
Drink IsaLean Shakes daily for weight maintenance, incorporate them as part of a weight loss regimen, or enjoy them on the go as part of a healthy and active lifestyle.
Key Facts
Lose weight with simple substitutions:
Replace two meals per day with an IsaLean Shake, and prepare for a body transformation. To maintain a healthy weight, replace one meal per day with your favourite flavour shake.
Power-packed nutrition in one glass:
Each IsaLean Shake contains 24 grams of protein, along with essential carbohydrates and healthy fats. A meal replacement that is healthy and flavourful!
Slim down or bulk up:
24 grams of protein supports muscle growth, whether you are working toward weight loss, or building muscle.
Pricing
Buy Retail:
No Membership Fees. Order Directly from Isagenix at Low Retail Prices
Fast Shipping, Genuine Products, Great Service & 30-Day Product Money Back Guarantee (on your 1st order)
Individual Packets: £48.00

Sign-up & Save:
Join as a Preferred Customer on Autoship to receive the lowest prices
Membership Fee:
£22.80 per year(or £34.80 if autoship not selected)
Product Pricing:
Individual Packets: £36.00

How to Use
Directions for Use
Combine one packet with 8 ounces of water. Mix thoroughly in a shaker bottle or blender. Drink the shake immediately to prevent separation.
Flavours
IsaLean Shakes are available in the UK in Creamy Dutch Chocolate, Creamy French Vanilla, and Strawberry Cream flavours.
Ingredients
Order Online
Order your favourite flavour of IsaLean Shake today, and start working toward a healthier and happier you!
Or Call Us On: 0207 1755 684