Isagenix 30 Day Weight Loss System
Discover Balanced Nutrition for Your Weight Loss Journey
The 30-Day Weight Loss System offers a complete program of nutritious shakes and supplements. Start your weight loss journey right with optimal nutrition in a convenient and flexible system. With healthy and delicious shakes and snacks to keep you on track, you're in control!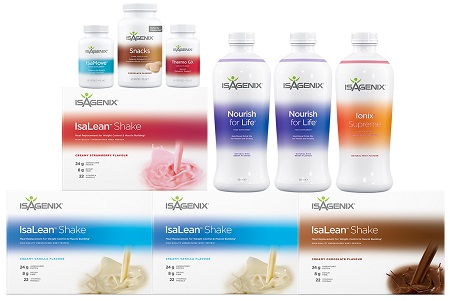 Product Overview
Balanced Nutrition for a Slimmer and Healthier New You
The Weight Loss System's design keeps you full, helps to support healthy and consistent weight loss,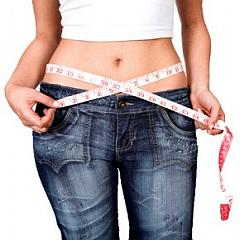 and fuels the body with optimum levels of important nutrients.
This weight loss pack combines a cleanse with a fat-burning system, so it's an ideal solution for a healthy body transformation.
Each component of the system contributes healthy benefits and fat-fighting ingredients. IsaLean Shakes (or IsaLean Dairy-Free Shakes) are the core of the 30 Day Weight Loss System. These shakes contain protein, carbs, healthy fats, fibre, vitamins, minerals, and enzymes.
Nourish for Life features vitamins for energy and alertness, and Ionix Supreme adds B vitamins for energy and to support optimal body system functions. Thermo GX provides natural metabolic support via niacin, chromium, and green tea extract in capsule form.
IsaMove delivers magnesium and a nutrient balance that supports metabolism and protein creation in the body. Rounding out the system, Isagenix Snacks are a bite-sized snack to keep you on track between meals or on cleanse days.
Key Facts
Jump-start your weight loss journey: This system includes everything you need for 30 days of cleansing and fat burning. Following this system, you'll use nutrient dense IsaLean Shakes, low glycemic meals, and Cleanses to revitalize your body.
Reset your mind and body: This system isn't just for weight loss. It's a complete nutrition-based cleaning program. Help to reduce cravings, get rid of unhealthy habits and find a new appreciation for the nutrition your body craves.
A weight loss plan with options: Substitute IsaLean Shake Dairy-Free (not currently available in the UK) instead of standard IsaLean Shakes. Want to cleanse one day per week, or two? Do you want to create a personalised 30-day calendar? The system accommodates your needs.
Pricing
Buy Retail:
No Membership Fees. Order Directly from Isagenix at Low Retail Prices
Fast Shipping, Genuine Products, Great Service & 30-Day Product Money Back Guarantee (on your 1st order)
30 Day System: £343.99
Sign-up & Save:
Join as a Preferred Customer on Autoship to receive the lowest prices
Membership Fee:
£22.80 per year(or £34.80 if autoship not selected)
Product Pricing:
30 Day System: £257.99

Order Online
Are you ready to start your weight loss journey and get on track toward a slimmer and healthier you? Order today!
Or Call Us On: 0207 1755 684