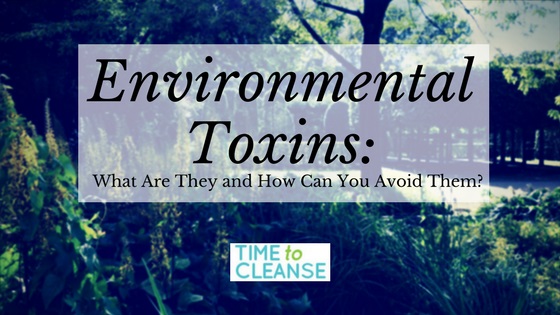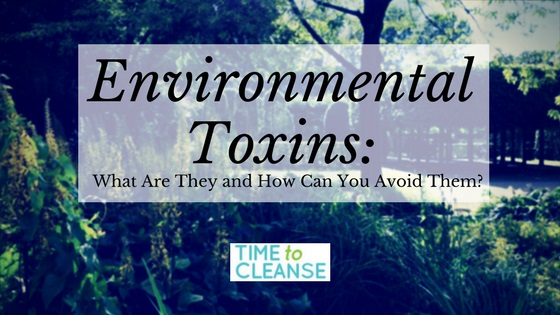 Environmental toxins are everywhere. At home, at school, in the workplace, and in the outside air we breathe, making virtually anyone vulnerable to their health risks. The more society relies on industrialism, the worse the problem becomes, affecting everything from marine ecosystems to our water supply. Scientists have even found as many as 300 man-made chemicals in the human body, some of which may cause infertility, genetic mutations, and even possibly cancer.
The Problem with Today's Chemical Risks
Our exposure to environmental toxins today is greater than it was a century ago before the world relied on vehicles, factories, and man-made chemicals to function. Much of the food we eat comes from plants with processing techniques that place harmful additives into food for preservation and flavouring. Even food grown on farms isn't exempt from toxins that occur in pesticides and growing treatments. You can even find harmful toxins in your makeup and skin care products.
One of the most concerning issues with environmental toxins is the link to cancer. Some researchers have blamed a modern lifestyle, which includes heavy exposure to environmental toxins, for causing 90% of cancers. The ability of harmful toxins to change DNA may be a contributing factor to the rise in cancer diagnoses over the past several decades.
Equally concerning is the role toxins may play in pregnancies and unborn babies, causing miscarriage, stillbirth, or severe congenital disabilities. The International Federation of Gynecology and Obstetrics (FIGO) found that higher levels of prenatal exposure to harmful toxins in the environment may lead to severe adverse health impacts on both mom and baby, and could even affect a mother's ability to become pregnant in the future.
Common Sources of Toxins in the Environment
Where do these toxins come from? Here are just a few of the most common ways you can become exposed to these harmful chemicals:
Food
From additives to pesticides, even the food we eat isn't safe from chemicals – and some foods may be doing more to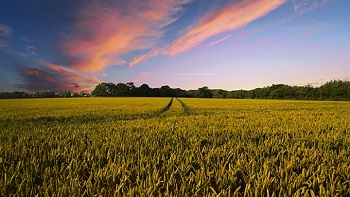 harm your body than to nourish it. Many food additives, like unnecessary dyes and preservatives, are man-made compounds added to food to enhance their look, flavour, or texture, or keep them "fresh" for longer. Farmers that produce non-organic crops and meats may treat crops with pesticides or feed animals antibiotics to encourage optimal growth.
Plastics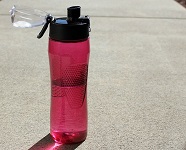 You've likely heard of BPA, a chemical found in plastics that has received a lot of negative press in recent years. That's because BPA has been dubbed one of the most harmful – and yet familiar – toxins found in humans, with its ability to leach into liquid or food in plastic containers. In fact, one study found traces of BPA in almost all urine specimens of the study's 2,517 U.S. participants, concluding that most people in the country have been exposed to the toxin at some point.
Personal Care Products
Many cosmetics and personal care products, like deodorant, nail polish, and sunscreen, may contain harmful toxins that can enter the bloodstream through the skin. Some toothpaste brands have even included toxins, like triclosan, which some experts believe may lead to cancer and infertility.
Cleaning Products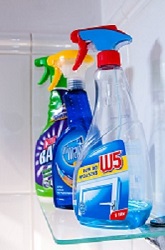 Some of the most common exposures to toxins come from the products we use to make our homes clean, like air fresheners and floor cleaners. Many home cleaning products can contain man-made chemicals that affect indoor air quality and can leach onto furniture, walls, and carpets. These toxic substances may cause health problems such as hormonal changes and developmental delays in children.
Reducing Harmful Exposure
What can you do to reduce your exposure to environmental toxins? It's difficult to avoid toxins in your everyday life entirely, so it's important to do what you can for your own body to increase its ability to withstand toxins.
Your number one defense is being careful about what you put in your body.
Stick with organic fruits, vegetables, and meats whenever possible, and avoid overly-processed foods and foods with additives. Eating a diet rich in
probiotics and prebiotics
can also help improve your gut function, and support overall health.
Then, focus on your overall health, which can increase your body's ability to detoxify itself. Keeping yourself fit is important. Get a good night's sleep and ward off stress as much as possible to keep your immune system in top shape to fight toxins.