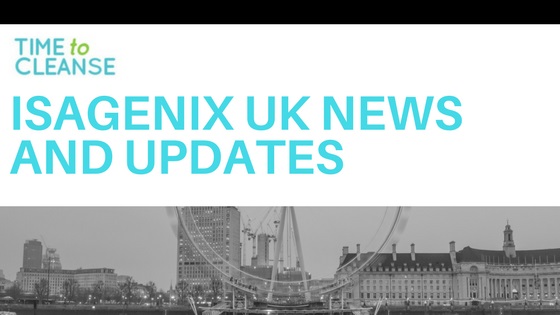 Do you know what Isagenix in the UK is currently up to? Now that Isagenix is expanding its incredible vision for a healthy life into Europe, we thought you might like to know some of the important things going on.
As an independent Isagenix Associate we are super excited to be a part of this journey. Between product launches to help you in your journey for health, raising money for charity, and creating fun, engaging challenges to help you be your best self, this really is a company to keep on your radar.
Two Exciting New Product Launches:
There are a couple of exciting recent releases to share that you'll probably want to try.
IsaPro
Isagenix has a vision to "To impact world health and free people from physical and financial pain, and in the process create the largest health and wellness company in the world", and the newest arrival in the UK, IsaPro, fit's that vision perfectly.
IsaPro is a whey-based high protein formula is perfect for athletes, with 18 grams of undenatured whey protein to help you train harder, longer, and to your fullest potential.
Combine with an IsaLean™ shake to create a high-protein meal replacement, or mix with water to create convenient way to get a boost of protein at the gym.
IsaPro is an essential addition to your current health regimen to help you achieve your fitness goals.
IsaLean Bar
Another Isagenix favourite is the IsaLean Bar, a protein-packed snack bar that's convenient enough to stash in your
gym bag for before or after an intense workout, yet filled with balanced nutrition that can pump up your fitness routine and curb hunger. This fantastic product is now available to Isagenix UK customers!
If you have snack cravings, you'll no longer have to feel bad for fulfilling them. IsaLean Bars have a great balance of carbs, healthy fats, and protein to keep you feeling fuller for longer and giving your body the fuel it needs to perform at its best. Currently available in Chocolate Decadence flavor. Enjoy this excellent addition to your daily diet.
Over £6,000 Raised for Make-A-Wish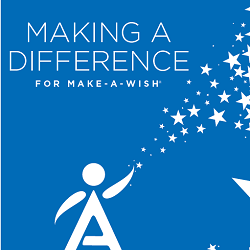 Make-A-Wish is an organisation full of heart and dedication, helping make the dreams of children with life-threatening medical conditions come true. Isagenix has been partnered with the organisation since 2012, raising over $5.6 million USD for the charity over the years. Since Isagenix UK made its debut this year, what better way to create a splash than to do something amazing for Make-A-Wish?
A major initiative at grand opening event focused on raising money for Make-A-Wish. The company was able to raise over £6,000 to help terminally ill children! This was made possible through VIP seating that included a £50 donation to the organisation and donations at the event given to volunteers after a Make-A-Wish presentation.
IsaBody Challenge
If you're an Isagenix UK customer or associate, you won't want to miss the IsaBody Challenge, an incredible 16-week makeover for your body and health. After you complete a series of five steps through the challenge, you can win some amazing prizes – including the opportunity to become an IsaBody finalist.
But, the IsaBody Challenge is more than just winning – it's about changing your life. The challenge's focus is to give you a complete body transformation and to show off your best self. Take your before and after photos, tell your health story, use the products, and share your journey to get a huge step closer to your body goals.
Product Spotlight: Ionix Supreme
Ionix Supreme is one of the most talked about products from Isagenix, and my personal favourite! This daily drink is
the perfect way to give your body a jump-start in the morning. Ionix Supreme is chock-full of vitamins, nutrients, vegetables, herbs, fruits, and botanical extracts that, when combined into one delicious drink, can help protect against stress, support energy and help to protect cells from oxidative stress.
Greet your day with clarity, energy, and health by adding Ionix Supreme to your morning routine!