Ever since its inception, Isagenix has had a goal to encourage health and wellness on a global scale. Isagenix UK products are not only designed to enhance performance but also to make you feel good throughout the day. There are several reasons to choose Isagenix products instead of turning to generic brands.
Safe, Natural Ingredients
Isagenix uses naturally derived ingredients that are safe for even for the most sensitive of people, including those with gluten allergies, soy sensitivities, and lactose intolerance.
Their products help to improve both mental and physical performance using fruits and vegetables, herbs, and other botanical extracts that have been used in traditional medicine for thousands of years. None of their products contain artificial colours, flavours, or other additives that may be potentially dangerous to your health.
A Commitment to Customer Health
Isagenix is dedicated to continually improving its line of products so that customers receive products that are both safe and effective. All the company's products are backed by scientific research and are tested using rigorous standards to ensure that they work.
Isagenix partners with well-respected universities and laboratories around the world, funding and conducting clinical studies that are helping to drive the field of health and nutrition. Isagenix's research can give us valuable insight into how our own bodies function and tell us how we can improve our health through what we ingest.
Support for Associates
Isagenix knows that its sales associates are the backbone of the company, and in addition to scientific research, the company also invests heavily in its professional associates. The Isagenix Field Advisory Board, along with the Isagenix corporate team, works to create initiatives that will help support independent associates working in the field.
Isagenix is dedicated to both their customers and their sales force, aiming to help associates to grow their career and support their family.
Progressive Company Values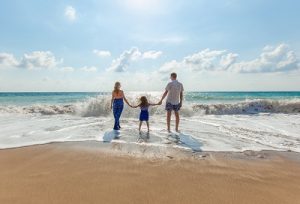 Isagenix is much more than just a health supplement company. The company has a vision that goes beyond the bottom line, aiming to help individuals and families across the globe to build a healthier and more financially stable lifestyle. The Isagenix philosophy rests on twelve core concepts:
Health: Create nourishing, everyday dietary solutions by combining the best of science and nature.
Freedom: Help customers to live the life that they choose without stress or obstruction.
Innovation: Constantly improve products and services to meet customer demand.
Integrity: Conduct all business with candour and consistency.
Contribution: Contribute to charitable causes and families in need.
Gratitude: Celebrate the achievements of customers and associates alike, no matter how great or small.
Goal-Driven: Focus on the end-goal to accomplish great things.
Contribution: Contribute to charitable causes and families in need.
Purpose: Work with drive and passion, growing as individuals and as a business.
Transformation: Help individuals to unlock their full potential by expanding their mind and embracing their health.
Leadership development: Help budding sales associates to forge a long and successful career.
Fun: Experience the best that life has to offer every day in happiness and good health.
Family: Support staff and customers around the world with a strong family focus.